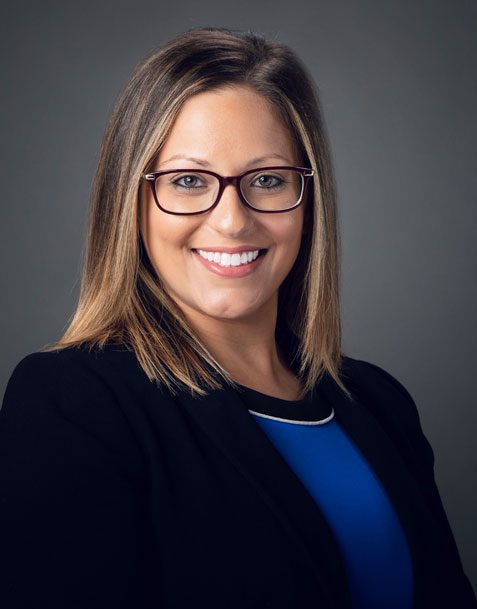 Amanda is a skilled attorney who takes the time to listen, understand, and help resolve her clients' concerns. It is her problem-solving mentality that allows her to think of innovative solutions to the obstacles her clients face. As an advocate for her clients, she shields them from getting backed into a corner by insurance companies. She thrives in the courtroom, as she always prepares for the unexpected and articulates her arguments with confidence. Amanda also has great compassion for her clients who have suffered from physical injuries, emotional shock, and trauma. No matter how complex a case may be, she is always patient with her clients and she is ready to answer her clients' questions.
Prior to forming Tipton Law with her husband, Jeremy, she was a deputy district attorney at the 4th Judicial District Attorney's Office. While serving as the lead deputy district attorney in a variety of criminal jury trials, she was able to sharpen her courtroom skills. During trial preparations, Amanda worked closely with auto accident victims, dog bite victims, and domestic violence victims. Specifically, she sympathized with victims and listened as they discussed their injuries, their traumatic experiences, and their input on potential plea deals and the pending criminal charges.
In addition to serving as a deputy district attorney, Amanda was also a family law attorney. She assisted clients navigate their divorces, easing them through stressful, difficult times that have taken a toll on their children and families. As Amanda transitioned into personal injury law, she found her calling. She is passionate about using her legal knowledge to help others during catastrophic times. As a previous personal injury attorney, she managed a high-volume caseload while still maintaining that personal touch with her clients. Due to her strong communication skills, she kept a direct channel of communication open with her clients regarding their treatment and case progression. Throughout her entire legal career, Amanda has built a framework of trust with those she's helped and hopes to continue building trust with her future clients.
Amanda earned her Bachelor of Arts from Rutgers University, with a focus on Criminal Justice and Middle Eastern Studies, where she graduated summa cum laude. Amanda also received her Juris Doctor from Penn State Law, and she is currently a member of the American Bar Association, the Colorado Bar Association, the El Paso County Bar Association and the Colorado Trial Lawyers Association. During her free time, she enjoys working out, going on hikes, and visiting new cities with her husband.